SHOPIFY: Affordable and Breeze to use. Your webshop is ready as quick as in 2 days.
Most of the e-commerce platforms are good enough to start your webshop but we suggest Shopify because:
Quick Start: We get you on the street as quick as a day. We work with Shopify and Mollie together to have you an end to end solution delivered.
Shopify provides great flexibility. If you want to change storefront, pages, colors and apply complete new template you just do in minutes.
It has the best in class UI. It has endless design possibilities.
It integrates all prime tools like Google Shopping, Facebook Marketing Tools, Payments Systems, Shopping Systems....
Supports almost all local payment systems. Allows multiple payment options.
Always great support. It is one of the companies where you can reach real human support by just a phone call.
Reasonable pricing, but most importantly, you can stop at anytime.
How do we help you?
We build you a unique Shopify store for you by selecting a prime theme and exclusively customize for you, you get to call the shots on all the widgets, colors and imagery. We create category, product structure, connect payment providers, setup entire store for you and make ready to publish with a button click.
Responsive as standard
Shopify themes support all devices like a natural design. All of our ecommerce services, including Shopify themes, are responsive as standard. A responsive design changes it's size, layout and font elements according to the site it is displayed on. This enables you to create a consistent experience on the smallest mobile screens right up to huge desktop displays.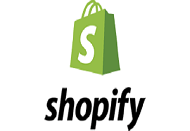 Shopify Platform Features
We love Shopify and you will too. It's a fantastic, easy-to-use E-commerce platform for those wanting to quickly and affordable start their online store without the fuss over servers and expensive development costs. Being a fully a hosted platform means we get to focus wholly on the design of your website instead of files and coding, which results in quicker turnaround times and lower cost to you when compared to other E-commerce projects.
Why Should You Choose Shopify?
As a marketing agency specializing in e-commerce, we have a lot of clients using different e-commerce platforms. This has allowed us use all of these different platforms rather than experience with just a single platform. We have extensive knowledge on platforms such as; T-soft, IdeaSoft, Magento, Shopify, OpenCart, Wocommerce and what their strengths are and where they are lacking in.
Shopify is the most commonly used e-commerce platform in the world. If you are starting with e-commerce or are expanding to a large variety of products Shopify is the quick, easy and problem free way to set up your e-commerce website. Shopify has been chosen as the best e-commerce platform by many e-commerce businesses and has more than 500.000 webshops around the world today.
Everything you would want from a webshop, problem free & flexible…Easy!
Setting up a shopify store and managing it is quite easy. Visit;
Here's what differs Shopify from its competitors;
Shopify is one of the best in terms of fast e-commerce platforms. You can find many articles on this with an easy search on any search engine.
Shopify is integrable with a large variety of free and Premium template options for plenty of different industries. These templates are easily adjustable.
Its price is affordable, you can start with a plan from only 9 Euro per month!
Shopify doesn't have the same types of plug-ins like Wordpress and Woocommerce has that slows down the website and its processes. Everything is under control.
You can stop your contract whenever you would like. There aren't yearly plans or yearly contracts.
You can load your feed; stock and products from excel or import from another feed automation tool.
With your Shopify store you not only can sell through the online store but can also sell through Facebook, Instagram and other channels. And you can analyze the sales and stock data per each sales channel. For example you can have a separate stock for Amazon and manage that stocks prices and units separately.
It has an extensive reporting page. There is no other e-commerce platform like it that serves such a vast, 360-degree reporting option.
Shopify also has an advanced cart observation system. This is very important because you can use data such as customers that have left their cart without buying, to later remind them to come back to buy or give them a discount to give them an incentive. This will increase your sales immensely. And the more advanced the tracking is done better.
Shopify has certain integrations, made easy, that you will also need such as Google Shopping, Facebook, InstaShop etc.
The Shopify platform supports numerous payment options. If you are selling internationally each country can have a different preferred payment method so your website will need to support all these different methods. With Shopify most of these methods are supported and easiy to implement.

What Digizoom brings to the table, how we help with Shopify:
As a Shopify Developer company and a Turkey & Netherlands Shopify Partner, Digizoom can create your store completely for you and set you up for e-commerce sales in 2 days time. This includes;
Creating the Shopify store, selecting a template and editing it
Verbal editing in different European languages
Implementing the per country preferred payment methods and their testing
Integrating labels such as TrustPilot to reassure trust in the online store.
Integration with arranged shipping platform
Integrating your domain/domain platform with Shopify Store
A -1 day employee training
Loading the products and their units with excel to Shopify
Making the Google Shopping and Merchant Center connections
Making the InstaShop and Facebook connections.
Should you change your existing E-commerce Webshop?
If you are starting new, get in touch with us now and we can give you the best direction according to your business. If you already have an existing webshop and you are happy with the results, can make the changes you want easily and don't have checkout issues then don't change your existing e-commerce site. If you are not happy with your site and it is worth investing into your webshop then you should consider a new platform. As Digizoom we can support and consult every step of the e-commerce process.
You can get more information about Shopify Features in this page: Shopify E-Commerce Features
Creating Shopify Stores Application Form
Want to know how we can help you grow? Fill in the form below, and a Digital Marketing Expert will analyze your case and contact you.
More Information About E-Commerce Website and Shopify Platform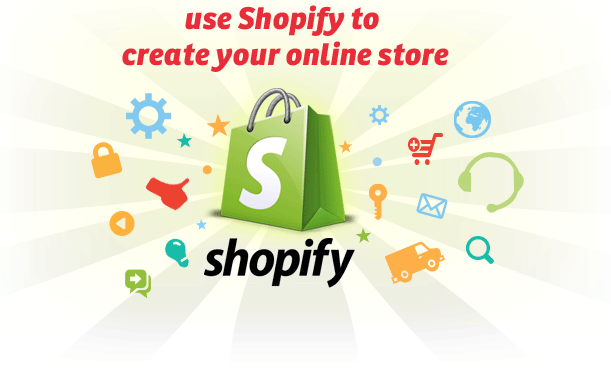 Some useful resources for Shopify:
Do you an eye-brightening E-Commerce platform?
Call Us or Fill in Below Application Form
We help you to start on Shopify also move your crrent store into Shopify. Fill in the form below, and a Shopify Expert get you there.