Winter isn't completely over yet, but the sun is out and people are thinking about their summer holidays already. Especially in some European countries people like to plan in advance and arrange everything early so they don't have to worry later about last minute bookings.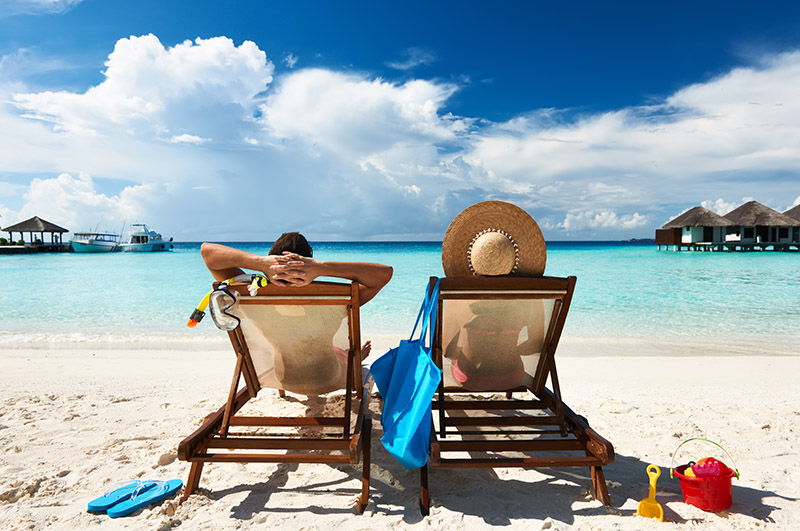 Planning and research
Google is the best friends of people when it comes to planning holidays. They start researching their holiday plans on Google to see where they want to go and what they want to do.
Here are a few examples of top search queries of Think With Google about Summer Search Trends in the UK:
- Where to go on holiday?
- What to take on holiday?
- How many calories does swimming burn?
- When can I take my baby swimming?
- What sunglasses suit my face?
- What sunglasses are in style?
As can be seen in the examples people think about a lot more than just a destination. They plan and research everything.
As a hotel, airline, or other relevant company these are important moment to be visible for your potential customers. It's important to know how your potential clients search for your products. What search queries do they use and how do they make a purchase? Besides that it can be seen that most research is done via mobile devices. Therefore it's crucial that your website and ads are optimized for mobile.
It's also interesting to know how people are searching. How do people book accommodations, how do people book flights? Internet users who recently booked a flight online reported that they booked via:
- 58% booked the flight directly via the airline's website
- 20% are made through a travel agent or tour operator website
- 18% are made on a price comparison website
- 2% via other ways
- 1% via a tourist board website
By knowing this, airlines can think of the different places to be visible online, since people book via different ways.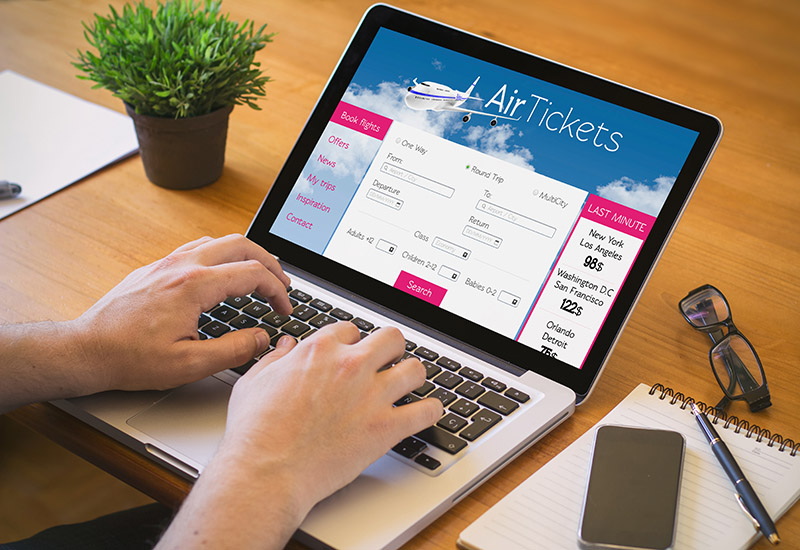 So where are they going? As seen in an article about the Summer Search Trends in the UK of Think With Google the top countries for the Brits are USA, France, Italy, Greece and Ireland.
Besides researching their holidays, they also research what to take and to wear. This is an important part where online retailers can show their inventory.
Summer holiday shopping
People who are booking holidays might already look at beachwear and the fashion trends of that season. As can be seen in historical search queries for bikinis, internet users like to search very specific. For example top search queries were micro bikini, tankini, high neck bikini top, colour block bikini and plus size bikini.
These specific search terms makes it easier for online retailers to show relevant products and only drive relevant traffic to their website.
A different important must have summer accessory people are searching for are sunglasses. Sunglass trends change every year and therefore queries will probably change year to year. As can be seen in previous years, top search queries were polarized sunglasses, aviators and cat eye sunglasses.
Another part of summer holidays is getting a tan. You might think this happens on the beach on a holiday, but this is not the case for everyone. As shown in research of Think With Google it can be seen that Brits are looking for sunless tans. Some top queries for these are fake tan, best fake tan, spray tan and fake bake. Search queries for fake tans are increasing every year.
While all the shopping is done and the bookings have been made the planning of activities can start. This part usually takes place at a later stage closer to the holiday date.
As can be seen in all the information above, everything about planning a holiday is done on the internet. From choosing a holiday destination, to planning activities to do and tourist attraction to see. Since everything is researched so well, it's an opportunity for companies to reach their potential clients on different digital moments to show exactly the product or service their potential client is looking for. The moment people are looking for these things can be different and can depend on the culture and nationality. Some nationalities plan more in advances than others. Therefore it's important to know your market and to do your research.
The information in this article is based on articles of Think With Google.