Dashboard Reporting & Visualization Tool
Google Data Studio is a cloud based, beautiful, customizable and plug & play dashboard reporting tool. It's Free. Like many best thing in life. Data Studio brings all your digital data together. It connects to your online and offline data sources and bring them into same dashboard with advances analytical visual components.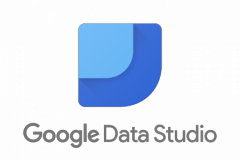 All Online Data Sources
Main advantage of Google Data Studio is to allow all online data sources in a single dashboard and you can use same comparative tools and widgets. If you want to bring your YouTube channel data, Google Web Console data, Google AdWords, can be multiple account, Google Analytics, Google Business, Facebook, Instagram even your CRM data can be connected as data source amd reported in Google Data Studio. It is fast, reliable and live.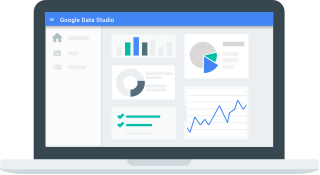 Multiple pages can be easily created and used. You can share your report via a web only view or export to PDF. Besides, Google Data Studio allows exporting data sheets into CSV or Excel, allowing you further analyzing on a particular data set.
Digizoom team help creating a Google Data Studio report for you, and you can use, dispatch, authorize as you like. We don't need to be advertising for you, we can still help you benefiting Google Data Studio.
How to Maximize Your Reporting Power with Digizoom?
All we need is to sit with you, analyze your data sources and reporting needs and ready by end of the day almost average a 12 pages report that will be available for you at the end of the day and it will grow day by day to enable new reporting need. Contact us for following reporting requirements:
E-Commerce Reporting
Google Analytics Reporting
Google AdWords Reporting
Off-line Data Access via Google Sheets
Google Web Console Reporting
Mobile Apps Install and Engagement Reporting
Marketing Management Reporting with proper ROI, ROAS calculations
YouTube Channel Reporting
Advantages of Google Data Studio
Our team keeps track of all the opportunities and services that you can access for free.
Connects to Google AdWords, Analytics, YouTube, Web Console natively
Ability to connect Social Media Data
Ability to connect your CRM data
Off-line Data Access via Google Sheets
Free of charge
Customized Access Management with ability to share a read-only link
Live and On-Demand
Ever growing widgets
Reporting With Google Data Studio Application Form
Want to know how we can help you grow? Fill in the form below, and a Digital Marketing Expert will analyze your case and contact you.