Google has rolled out a new feature – Mobile Only – price extensions. They will be showing as a list just under the main ad on mobile.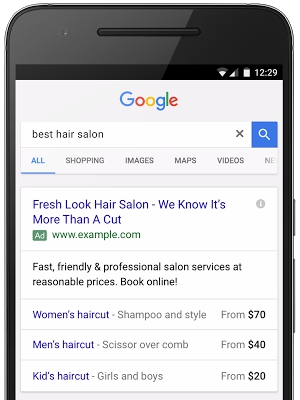 Advertisers will be showing the best products or services or special offers at the price extensions. Exciting, right? However it might not appear at your AdWords account yet because this is a "coming soon" feature. When its out it is going to be included in the drop down menu under the ad extensions tab.
Coming with a header, which is the title.
Description upto 25 characters long
Price, can be qualified per hour, week, month or year.
Same final URL can be used, if it is relevant of course.
They can be set at the account, campaign and ad group level.
Minimum 3 and maximum 8 prices will show up only.
5 is the recommended number.
Only for English language, for now.
Only the top ad will have the feature to show the price extensions. Seems like prices will go up a bit.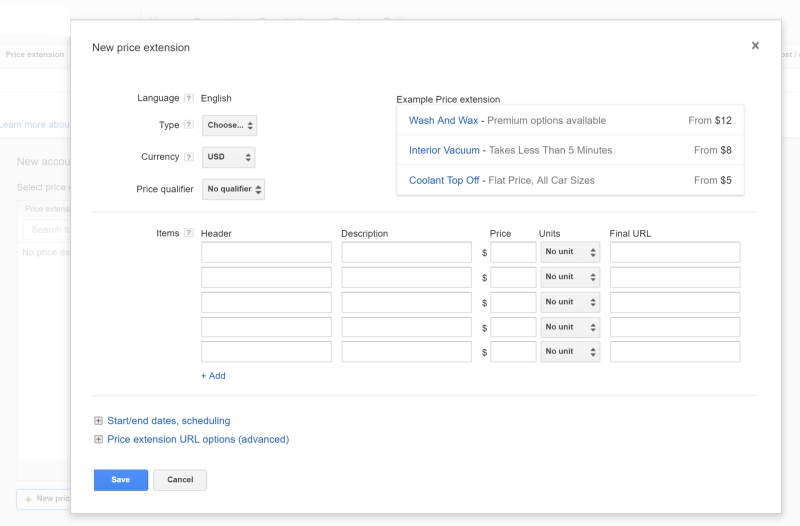 Like us on Facebook to catch up with the Digizoom Blog. We write about industry news, interesting marketing facts and revelant things.