Selling in Amazon and Other Marketplaces
Digizoom offers solutions for you whether you want to bring your store in large marketplaces such as: Amazon, Ebay or more local markets like Bol.com or sell it directly through our marketplace Fienzi in order to boost your customers reach and increase sales.
What can Digizoom do for you?
In order to bring your products on Amazon and other marketplace many prerequisites and steps are needed: you would need to establish a legal company, bank accounts, inventory and many other steps which require a considerable amount of knowledge, experience and time. Competition is extremely high and newly-added products will easily end up at the bottom of endless catalogues if precautions are not taken.
Here, Digizoom can come into play by allowing you to successfully show and sell your products while abiding the complex marketplaces' policies and settings.
In addition, Digizoom provides you with:
Search volumes for your products or services, with country breakdown,
Brand Analysis and Market Positioning,
Competitors Analysis,
Digital Market Research,
What is your social media position or need,
In which country you need to make a marketing campaign with an advertising budget and which product
Digizoom's working cycle consists in: Planning, Executing, Reporting , Improving and Repeat; which ensures better results every time.
Amazon Store Installation
At Digizoom, we provide the following services for those who want to open a Store in Amazon:
If you don't want to set up your Store you can sell your products under your own Digizoom Store. The Store brand of Digizoom is Fienzi
We can install Amazon Store (as well as on other marketplace) on your behalf from scratch
We can optimize product names, product descriptions and words to increase visibility in Amazon
In order to increase your sales volume in Amazon, we can do feed optimisation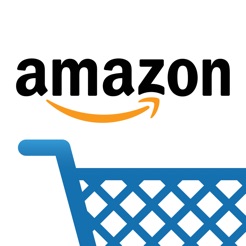 Access Local Markets and BOL.COM
Amazon can be great for many, but it doesn't exist in most countries. Especially in Europe, there are many other variations for local markets, such as Bol.com in The Netherlands, having a strong presence in their territory, which translates in a great opportunity for you and your brand!
Digizoom adapts your products to such marketplaces with proper local language translation and presentation.
Bol.com offers both Dutch and Belgian markets simultaneously in Dutch. If you want to be featured in Bol.com within 2 days, we can deliver your products to the Dutch and Belgian market under Digizoom Store with this market. Or we will open your Bol.com store for your brand and manage it on your behalf: complaints, dispatch, customers care, transactions and more; Digizoom team will manage all for you.
We can make you reach you in local markets in Germany, Poland, Portugal, Italy, Spain and France.
Selling with Fienzi
Opening a Store in Amazon, or building a site to sell overseas, requires labor, time, marketing work and an efficient team. As a response to demands from clients, Digizoom have established e-Fienzi to make a contribution to the growing demand.
Fienzi is an european marketplace for high-quality furniture and design products in all Europe; about it:
Fienzi accepts products from european producers in order to successfully bring such products in all Europe and North America.
The installation of products, integration to other marketplaces, language and localization studies, price analysis are done by Fienzi team.
By Selling through Fienzi, you will have two options: 1-send each order directly from your location (dropshipping) 2-send your products in bulk to our warehouse in Amsterdam (bulk shipping)
Food, medicine, alcoholic products, weapons, and other products that require a special permission cannot be sold on Fienzi.
Fienzi works just like Amazon, Bol.com or Hepsiburada: weekly or monthly payments are made as soon as your product is sold.
Selling on Amazon, Bol & Marketplaces Application Form
Want to know how we can help you grow? Fill in the form below, and a Digital Marketing Expert will analyze your case and contact you.