Everybody is done with the cold and the warm sweaters and winter jackets. We are ready for the spring! Even though the weather is not completely there yet, the shops are filling their windows with the latest spring collection.
Fashion always comes before the season. In winter we are thinking of the spring collection and in autumn we are already buying our winter jacket. The runway might start the fashions trends, but Google Search knows exactly which style will catch on and which items will be popular the coming season.
Past fashion searches
This can be concluded from data in the past. Data showed that the most popular fashion trends searched on Google were military chic, free-spirited and ready-to-go outfits.
Style is changing and instead of women dressing for men, they are dressing more like men nowadays. Bomber jackets and biker jeans & boots are seen very often for women. Meanwhile men are dressing more feminine and using more feminine colours and patterns and use tighter jeans. As can be seen in results from April 2016, search queries for bomber jackets grew 297% in the UK and 612% in the US.
First the bomber jacket was seen in a lot of big fashionable cities, but now they can be seen everywhere in the US and UK. By analyzing the search behavior and how the bomberjacket is been searched it can be seen that nowadays inluencers like "David Beckham" and "Kanye West" are combined in those searches. This reflects the influence celebrities can have on fashion and a trend. Besides including celebrities in searches people also look for more spring-ready colours and materials like silk, satin, pink and florals.
Another hot item that is shown from this research is the off-the-shoulder tops and dresses, along with other flower styles like boho dresses and kimonos. In the UK the of-the-shoulder trend has grown 261% and 347% in the US (from Dec. 2015 – May 2016).
Searches also shown that people look for this outfit in different ways, because they combine it with words like dress, bikini, wedding and beach. Some celebrities who can be found in the search terms as well are Michelle Obama and Kendall Jenner. This is usually related to a post or video the consumer has seen of the celebrities in these outfits.
Who decides what's hot and what's not?
By analyzing the search behavior you can determine which items and trends are popular and which are less popular. How people search for these looks shows what the shopper exactly wants. The words they add to these search terms are therefore important. This can lead to new products which people already showed an interest in by including certain terms in their searches.
Another important point, which can be concluded from the information above, is that celebrities have a big influence and a huge impact. This can make it interesting for fashion brands to work with certain influencers.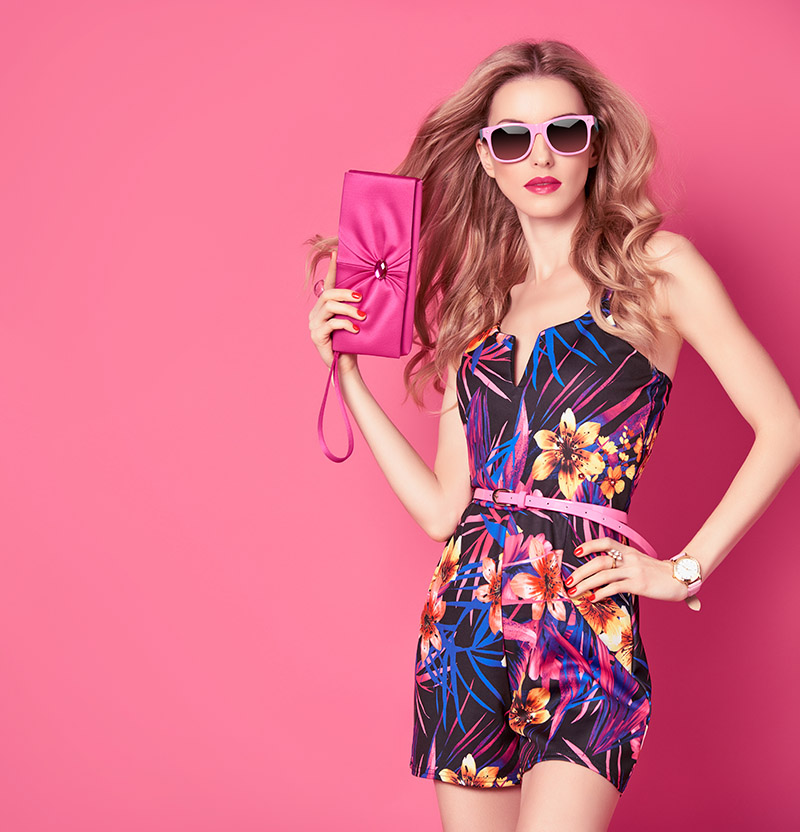 Trends over the last years
The last years we can see a change in style, but also in the searches on the internet. A few examples which can be concluded from this:
People care what their baby and kids are wearing. Nowadays more searches are done on popular fashion trends with words like boy, girl, baby and toddler. Celebrities posting their children in stylish clothes can have an influence on this as well.
Clothes between men and women are mixing up. Men and women are wearing and searching for the same styles of clothes. This can be seen as in searches they might add men, women, boys, girls at the trend or item they are looking for.
People are searching more specific. They might search for the same item, but they will ad words to make it more specific like "cropped bomber jacket" or in different terms. They want to have their own personalized look and therefore use for the exact style they want.
Besides searching for a specific style, people also search for specific occasions or activities. They want to adapt the trends for different moments. They can search for an items and add wedding, or summer to it, to try to find the right version of the item they want.
As can be seen from this research for searches in 2016 and its conclusions, consumers show which item or style is popular. Brands should take their advantage of this by analyzing consumers search trends. By understanding their customers and know what and how they search they can adapt and create new products and find out the best way to approach their customers.
The information in this article is based on articles of Think With Google