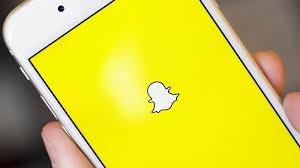 According to Ad Week's post, it is now allowed to buy advertising space on Snapchat. This means that ads will be sold by third parties. It is going to be divided to two kinds of collaborators.
Ads partners
Creative Partners
Ad Partners will be developing software for Snapchat advertisers, enable people to buy, optimize and analyze their campaigns like in every other digital channel. Ad Partners include 4C, Amobee, VaynerMedia, Brand Networks, SocialCode, TubeMogul, Adaptly and Unified.

Creative Partners represent experts' n social content and experience with vertical-video format of Snapchat. This group includes Big Spaceship, The 88, Alldayeveryday, Matte Finish, VaynerMedia, Virtue, Refinery29, BrandLab, Moment Studio, Stun Creative, The Mill, Studio Number One, MediaMonks, Unit9, Contented and Truffle Pig. There will be only one company, VaynerMedia, which is going to be both collaborators.


What it means is that you will be seeing ads between your friends video content. With the ability to swipe past stories, you can skip them. However, Snapchat of course do not want you to skip them. They think to expose the ads as low as possible for people to retain the information that they see.

According to their financials, they have made $59 million last year. The question of how they will be hitting their 2016 target is now answered. Giving their 2015 revenue, they want to make $350 million this year and $500 million to $1 billion by the end of 2017.