Google is coming with a new version of AdWords for a few main reasons. The new AdWords experience is designed to make it easier to achieve your business goals, being able to find your data quickly and getting things done with simple yet powerful tools. In this article you will find tips to work efficiently with the new AdWords version and the changes and differences between the features in the old and the new version.
No one likes change, right?
Changing websites or software can always be a struggle at first to get used to. But after you get used to the changes, you can actually see the benefits of it and you don't want to go back. Especially when you discover all the new features and possibilities.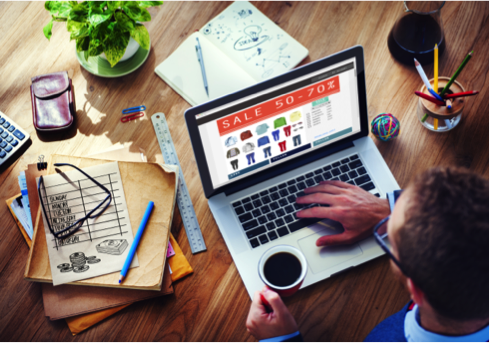 The same can be said for the new AdWords version. Some people struggle, some people love it immediately. In the new interface you can still manage your campaigns in the same way and have access to the same data as in the old version. To find your insights you can use the predefined reports, which were previously found on the Dimensions tab. You can use AdWords Editor and API in the same way as before. The new design of AdWords can only be seen in the online version.
New features for advertisements
An important new feature is the Showcase Shopping ads. Who doesn't like browsing through different clothing items to get some inspiration for the coming season? By using these ads, companies can engage with shoppers earlier in their purchase journey. That's why these ads are focused on more general search terms. These ads will be used to help people to decide where to buy. When people click on the ad, it expands and the user will see the products that are connected to the search term.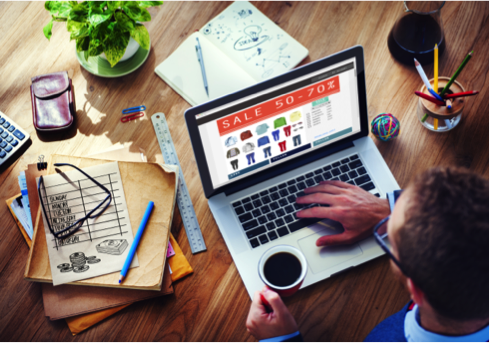 The Showcase Shopping ads use a maximum CPE, which means Costs per Engagement. You only need to pay when a user expands the advertisement and spends more than 10 seconds or clicks on a product on link within the advertisement before the 10 seconds. More information about the requirements and steps of how to set up a Showcase Shopping ad can be found in the Google Support center.
Another important new feature for advertisements, which Google introduced, is the Promotion extension. This extension highlights special sales and offers along with your Search ads. You can describe the promotion in 2 lines, which will appear in the advertisement as well. This extension is great for special offers you want to promote or special shopping events or holidays like Christmas or Valentine's Day.
For your Call extensions it is possible now to do bid adjustments so you won't lose impression share. You can find this new feature under Advanced bid adjustments. Especially for businesses that generate a lot of revenue from call conversion, this is a great option!
Changes and new insights features
Besides the new design, Google is also coming with new features and navigation style for the new version of AdWords. You can use now shortcuts to navigate to different pages. If you hit G and then T, you can search through your account and won't have to click through different pages.
Google also makes targeting easier by introducing "Audience Manager". With this feature you can manage your audiences from one place for the Google Display network and the remarketing list for Search advertisements.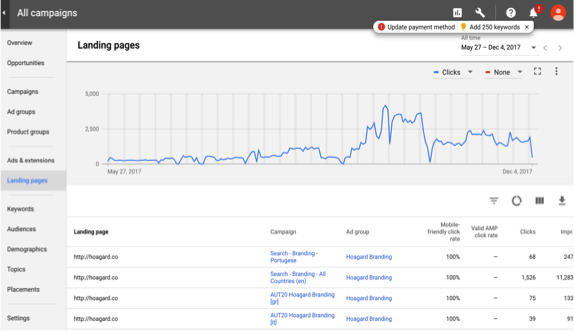 When users end up clicking on your advertisement, through to your website, it is important to have a good landing page. On the new "Landing page" page, you can see how your different landing pages per campaign are performing and if they are mobile friendly.
Another great feature to give you a better insight on your data is the "Overview page". This page shows you your important most important data in graphs and tables. On the manager account level there is an Overview page shown as well which shows important insights and new ideas and opportunities of all different accounts.
Not enough data? Import now even more data by linking your account to a third-party data analytics platform to measure and track your conversions on mobile devices. Besides that you can now also add negative keyword to Universal App campaigns.
To get an even better overview a "Guided steps" section is added. You can find all the guides steps in one location, which will take you through different tasks of your account. This can be very useful if you want to look up something about the new AdWords experience.
In the new AdWords it is easier to do content exclusions, since you can do it now all from one spot in your account. The content exclusions can be applied to Video, Display and Universal App campaigns.
Which AdWords version do you choose?
One person will see all the benefits of the new AdWords version and the other will keep switching back to the old version. Some features are renamed or have a different position in the interface, but the new features can take advertisements to a higher level. Especially the Showcase Shopping ads, Promotion extensions and bid adjustments for Call extensions can be a real benefit, since it can attract more users to your website, generate more conversions and create more awareness.
So instead of still changing the interface to the old version, get used to the new interface and start enjoying the new features!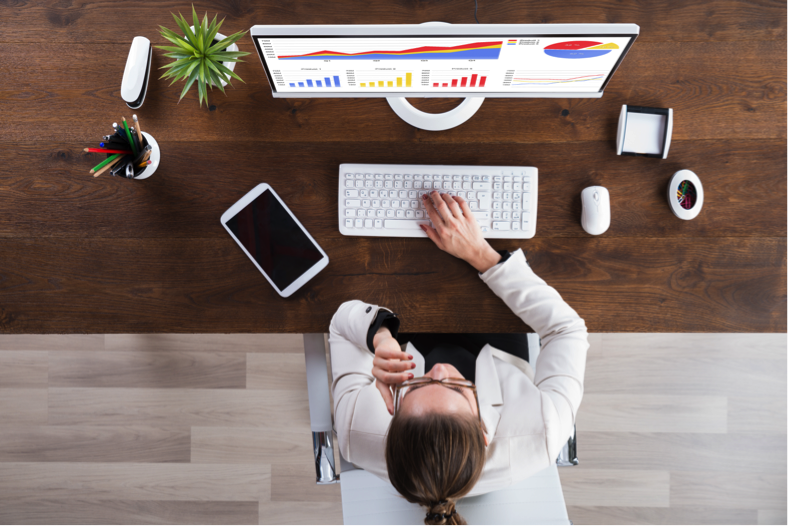 The information in this article is based on articles of Think with Google.