Instagram is the hottest social media channel at the moment. It has over 700 million active users worldwide and it keeps increasing. This social media channel is used to share moments of the day via photo's and short videos with friends and to follow posts about trends or specific topics.

Showcasing products
Since instagram is a very creative and visual social media channel and has a high engagement rate, it is the perfect way for a business to showcase their products and to engage with their customers.
Showing a photo of a product is way more effective than only showing the title and description of a product like in search ads. This especially works for products that have aesthetic value like clothing, bags etc. Potential customers can see straight away see if they like the look of the product and find out more information by clicking on your ad.
Besides showcasing your products on organic posts, you can also make Instagram ads where you can show more items of your inventory in a carousel ad or by using video ads like Instastories.
Shopping features
Instagram recently introduced product tagging and a shop tab so customers can see details of the products in your instagram ad. This will help customers to obtain more information about the products which helps with the decision making process. When potential customers see an instagram ad with featured products in it, all they have to do is to touch the screen to see more details.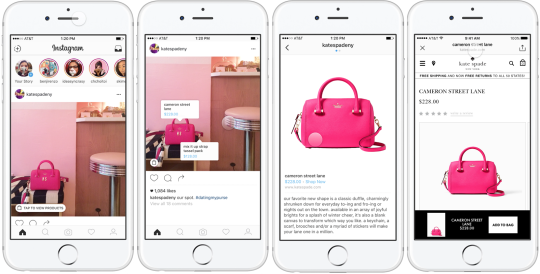 Reach new audiences
You can reach new audiences organically or by paid advertising. By using relevant hashtags you can reach new people interested and following these hashtags. Try to use different hashtags in posts to keep reaching new audiences.
A more powerful way to reach new audiences is to use paid advertisements. The targeting options for Instagram are very extensive and therefore it's easy to reach your target audience. You can target based on demographics, interests, shopping behavior and the list goes on and on. Besides targeting options, there are many different types of advertisements suitable for different business's and goals.
Another popular way of reaching new audiences is by using influencers on Instagram. People that have a large amount of followers can promote your product to their followers in exchange for a fee or free gifts. It's very important to analyze the influencers profile first and their followers to check if their followers fit your target audience and to check if your product promotion is in line with the other posts of influencer's profile.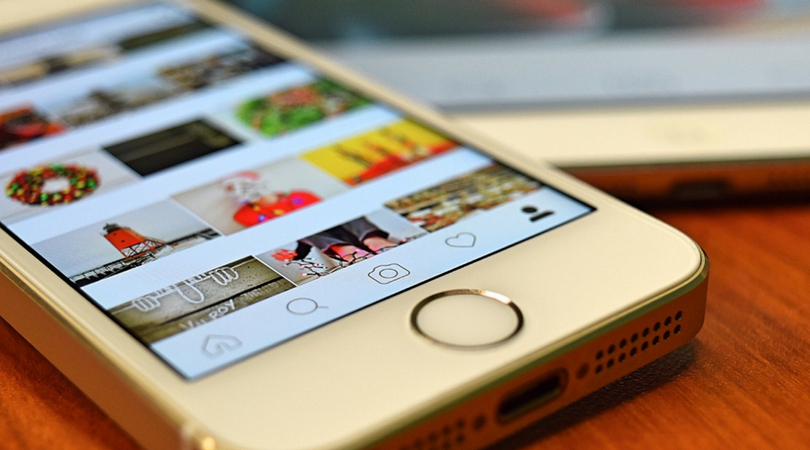 Turn website visitors into customers
You might know dynamic remarketing from advertisements on different websites via AdWords, but this feature is widely used on Instagram as well. Since Instagram is mainly used on mobile devices your remarketing ads will take up the entire mobile screen, which makes sure your target audience sees your ad. This is more effective than showing remarketing ads on the side of website in banners, since the ads take up less space on the screen.
The carousel ads are a great way for the ecommerce industry to show their inventory to people that already showed interest in certain products. Products they already have viewed and similar products can be selected to show in the ads. This will make it even more likely for a website visitor to return to your website and turn into a customer.
The path to loyalty
Besides reaching new audiences, Instagram is also the perfect channel to engage with your existing audiences and people that have already showed an interest in your products.
Customers that like your products might start following you on Instagram. This is the perfect opportunity to engage with your customers and keep them updated of new products or special offers you have. This might lead to other purchases or they might even tag other people in your posts, which can lead to new customers.
You can also use your followers as brand ambassadors or to reach new people. By publishing a post or creating a contest asking your followers to tag other people, you can even reach new people with no or little cost.
Our Digizoom team are experts in social media marketing. Especially Instagram is a channel we use for a lot of our clients and see positive results. Want to know how we can help you with Instagram? Check our Instagram services and drop us a message for more info.