Once you've created your operational structure and set your KPI's, next thing you need a marketing strategy to promote your good and services. Digizoom team can help companies in all sizes from creating a digital marketing strategy throughly to execute / test a small piece in a big strategy. Our scalable team and approach can make difference at any level.
Small Companies Without a Marketing Team
Based your products/services and taking your ROI point into account, we can create a complete digital marketing strategy that will make you appear into your customers. Within this, budgeting, media plan, creative work and execution of those tasks are included.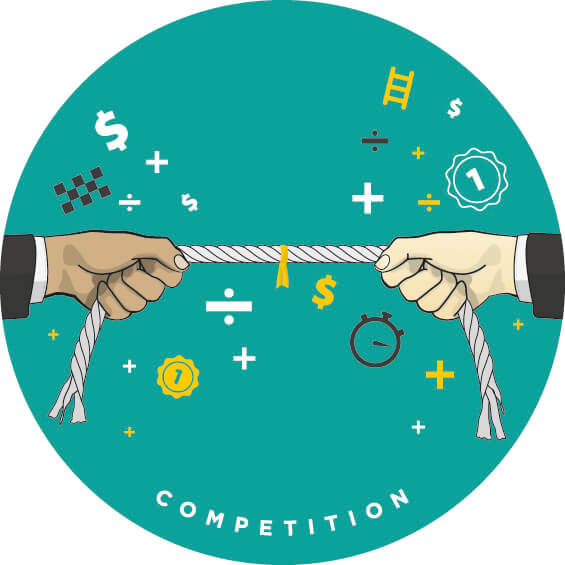 Medium Companies With a Marketing Team
You have a marketing team in place and you may even have a digital media plan and budget. We can help testing and executing those strategies with best practices and tools that are available. We can customize solutions for you.
Big Companies With a Proper Marketing Team
We are working as part of your marketing team and helping in executing those strategies, working closely with Google and Facebook and bringing you their insight reports, executing new technologies and improving branding and performance marketing activities day by day.
With Digizoom you will be working with a Google Certified Partner and a team of experts for your ads. Our team will reduce your workload and support you in every step in line with your advertising strategies.
Maximize Your Performance with Optimization & Minimize Your Costs
Your account will be optimized in such a way that you can effortlessly acquire the highest performance. We design the best quality ads by selecting high interest keywords and high-effective ad texts. This allows you to reach the highest number of visitors with the same ad budget as well as being at the top position. By possessing a high quality score, you can also enjoy AdWords Discounter feature and lower your costs even more. There is no minimum spending requirement; you specify the amount you will be paying for your ads. For example, you can set a daily budget of EUR 5 and limit your costs to EUR 0,10 per visitor. You will only be charged if someone clicks on your ad, so not every time the ad is shown. We also provide a free simulation including cost estimations and keyword traffic.
Our Strategy Services
A strategy will make you big or lost. Choose to grow.
Google Insights
Free AdWords Check
A/B Tests
Online Presence Check
Brand Awareness Check
Digital Marketing Strategy Application Form
Want to know how we can help you grow? Fill in the form below, and a Digital Marketing Expert will analyze your case and contact you.