Twitter is now testing a customer service support feature for brands and businesses. On selected profiles the most responsive times of that account will be displayed.

We are all used to this feature. On Facebook Pages, you can also see how that page is responsive to reactions like 'very responsive to messages'.



We still don't know if this feature will be available for each user or if those will have a control on it. However, it is a very good idea on Twitter as well; people should know when to expect an answer and this will have a significant effect on the user engagement. You will tend to react more on that page by knowing someone will respond to you soon.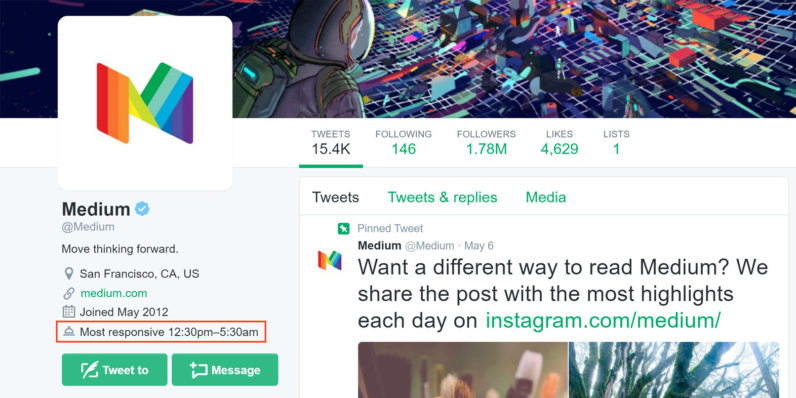 Twitter is a very useful digital channel when it comes to announcing a promotion or news. Digizoom can help you create and boost your profile or campaign on Twitter! Check out our services page and fill out a form to get started!